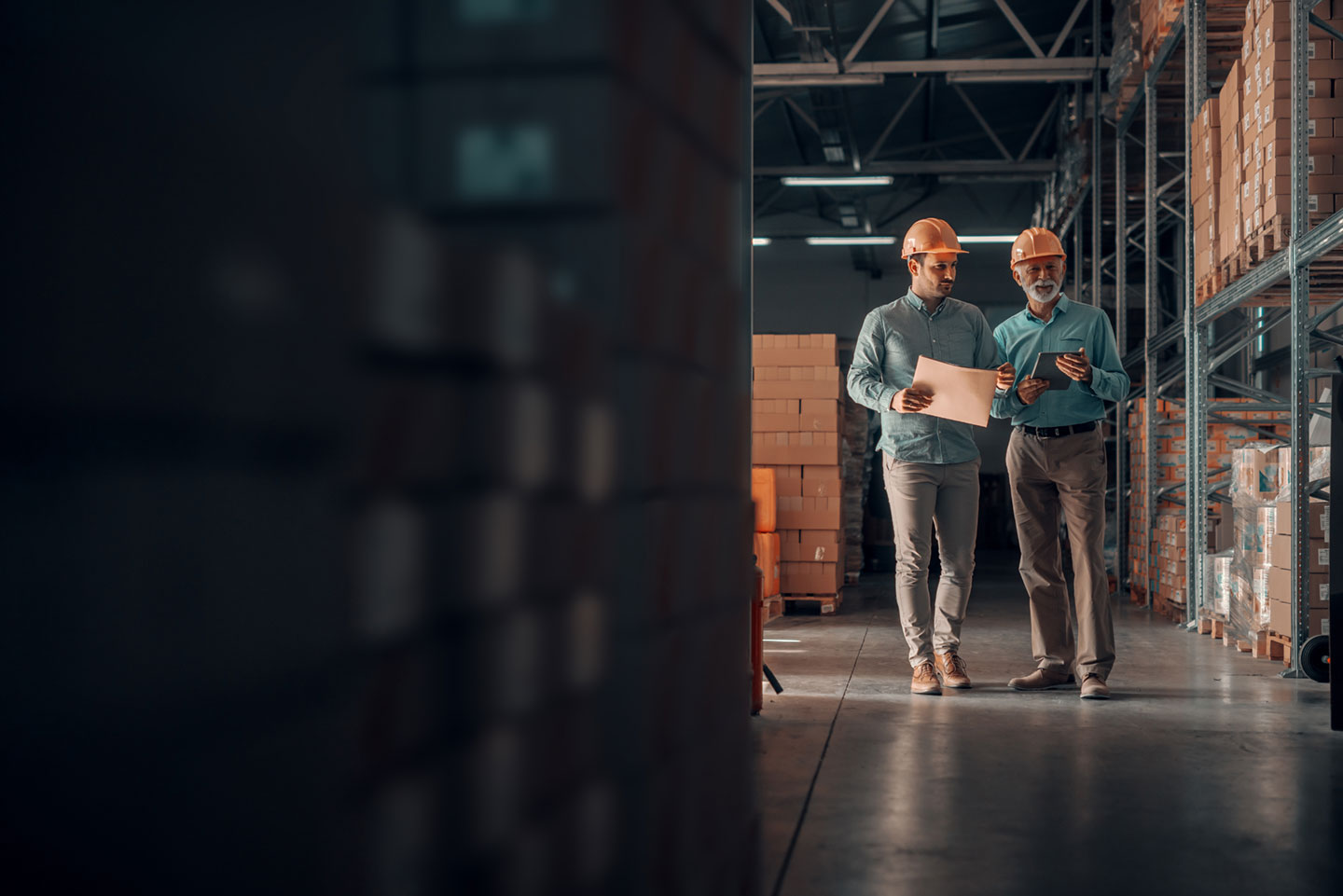 Supply Chain Solutions: Warehouse
Warehouses are complex.
Your WMS doesn't have to be.
Bringing a welcome dose of common sense to WMS.
"WMS shouldn't be this hard. It shouldn't take this long. It shouldn't cost so much." We couldn't agree more. Which is why we offer a proven, robust, scalable WMS that drives significant ROI and faster Time to Value.

Read More:
Related Case Study
Warehouse Whitepaper
Powerful tier-one WMS, available on-premises or in the cloud.
Core WMS functions, plus advanced WMS features, including cartonization, task interleaving, optimized scheduling, labor management, cycle counting and more.
Configurable solution that is easy to customize due to a flexible, rules-based platform, built on Microsoft technology and a service-based architecture.
Scalable to meet the needs of organizations of all sizes and complexities, including complex facilities with MHE, automation and robotics.

 

Fully integrated end-to-end solution for true supply chain convergence, including WMS, WCS, YMS, Labor, TMS and Proof of Delivery
Manages all warehouse resources – humans, robots and MHE, all through the same task control engine.
E-commerce enablement for optimized multi-channel distribution and seamless integration with technology, including voice, vision, IoT, shopping carts and carriers.
Optimal User Experience / UX – users can personalize their working environment with custom screens, dashboards and workflows.

 

Configurable workflows that are driven by business attributes, including fixed and variable attributes, such as item, customer, vendor, location, lot, expiration date, serial, size and color.
We integrate with the best so you can be the best.
We provide proven, seamless integration with your ERP and other business systems for a unified network that gives you true visibility and control throughout your end-to-end supply chain.
Learn more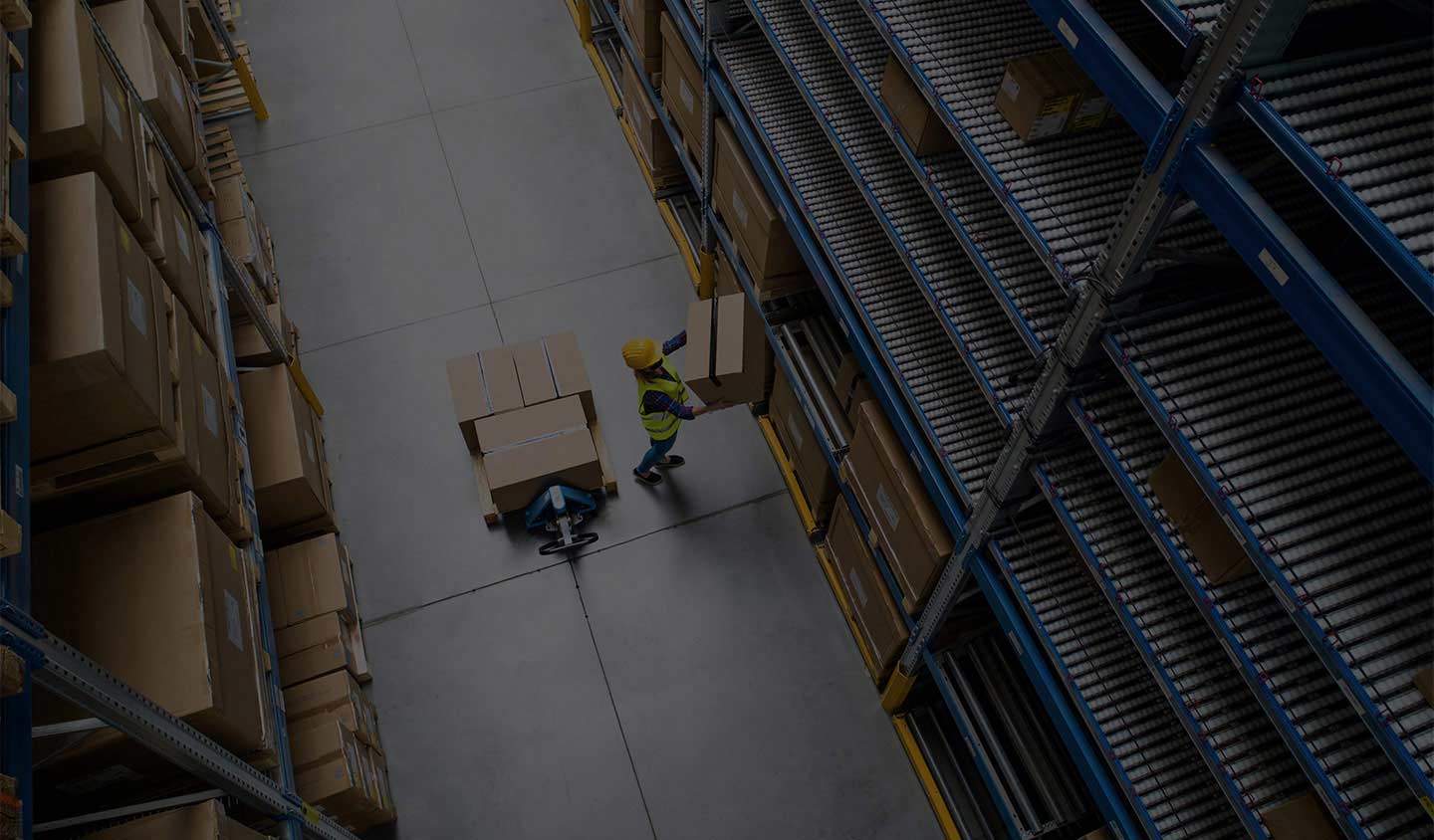 All day long, you live the challenges of receiving, picking, and shipping in the warehouse.
Right now, it's not easy to hit your individual productivity and accuracy metrics. To "do it right" systematically is slow and requires a lot of manual checking and effort. Key things you might be looking for in a new WMS are:
Ease of use. Give me a tool that is intuitive to use and helps me get the job done right and… fast
Helps me improve. I take a lot of pride in my job and want to get better. Feedback on my performance is important and when I have suggestions to "do it better," I want the tool to pivot and support those changes.
Manage change. Out on the floor we seem to always be managing the constantly changing customer requirements via chaos. I need the tool to help manage these changes easily and efficiently.
You have a lot on your plate.
Being responsible for the design, development, and implementation of warehouse, distribution, and logistics technology… and needing to respond to constantly changing customer demands quickly is difficult. Layer in key metrics and challenges such as:
Labor costs and shortages
Productivity
Inventory levels and SLA based stocking strategies
Accuracy
Value Added Services
… and your day is full. 
To conquer all these areas, you need a Supply Chain Platform that will:
Optimize operational efficiencies. People and process are the key assets – putting them in high leverage workflows is key. Every step takes time and needs to be optimized, and if possible digitized.
Provide Visibility. You can't fix what you can't measure and see. KPI's and the ability to drive and align the business with company's strategy is key to personal and organizational success.
Manage change and complexity – systematically. All these changing customer requirements, labor shortages, etc. – are forcing us to pivot quickly – and right now manually.
Not kill the Opex/Capex budgets and resources. As important as supply chain software is to the company's success, there are many other opportunities (facility improvement, AMR, automation, etc.) and we need a platform that can be installed as quickly and inexpensively as possible, so our budgets are maintained, our limited resources are properly leverage and time to value is optimized.
Warehouse Manager/Director
Nobody plays a more important role in tying together supply chain strategy with precise, real-time execution.
Your job is it is to use the systems to create efficient processes that deliver against the business objectives. So, in addition to the challenges Users and Leadership face – your ability to help the team navigate the change and embrace new supply chain technology will be the key to a successful outcome. A couple of key areas of focus beyond the User and Leadership roles:
Process improvement and efficiency. Precise, real-time process optimization that works with your personnel, facility, equipment and products needs to be implemented quickly and efficiently. Its up to you – the software needs to enable these initiatives and pivots quickly to adapt instead of creating barriers.
Regulatory requirements. Naturally, customer requirements present challenges but having the ability to quickly adapt to regulatory requirements (labeling, serial number, track and trace, etc.) without disrupting operations and negatively impacting KPI's – impact success.
Operational expenses. Managing and reducing operational expense is often a key initiative and metric for you. Technology needs to enable this – rapid adoption, efficient processes, and change management.
Enable key operation functions. Including customer service (multiple pick methods for travel and efficiency), control and visibility (end to end) and optimized cross-dock and priority inventory strategies.
You are always challenged with balancing the needs of your internal business customers.
And, your IT strategy (technology stack, deployment strategy, security, data, and integration strategy), and external customer requirements and organizational strategies. When looking at the IT implications and requirements for a new Supply Chain Solutions, you consider:
Impact. A vendor that can pivot and align to IT strategies will help provide quicker time to value. Cloud providers that can provision and implement quickly might by a key criteria; conversely a vendor that has straightforward architecture and will deploy on-premise might be preferred. A vendor with experience in both can help mitigate impact risk.
Total Cost of Ownership. Selecting a platform that does not require significant resources for support, can be deployed quickly and can be upgraded and maintained on quick timelines with low/no-cost is key.
Integration. From both a process and data perspective, an application needs to integrate quickly and easily via multiple methods to optimize workflows and drive KPI reporting.
Minimize technology strategy disruption. Though new business applications may not fit perfectly – they need to create as little disruption is possible.

 
You set the growth strategy, drive customer alignment initiatives across all areas of the business and monitors KPI's to ensure objectives are being achieved.
Often, driving teams to review current systems, assessing whether they can enable growth and customer acquisition and expansion is part of your operating rhythm. And depending on your business profile – systematic connectivity with your customers and suppliers may be a strategic initiative as opposed to tactical. Though your team will dig into the details, the key challenges and questions you will have surrounding a new WMS are:
Visibility and performance. The supply chain is the last organizational touchpoint before products are delivered to the customer, and the need to carefully manage the service level and cost of execution is paramount.
Enablement. From both a platform and personnel perspective, the vendors need to enable both project and ongoing success. Spending time and money on failure is not an option.
Collaboration. Closer process and data connections with customers and vendors enable success, and new platforms need to drive better connectivity, quickly and cost effectively.
Regulations and industry value drivers. Regulations and industry trends that can accelerate or conversely slow growth plans are always changing. Your solution needs to help the business take advantage of these opportunities, as companies that adapt quickly, win.
What our customers are saying
There are so many benefits we see in transitioning to Made4net WarehouseExpert™: scalability, improved reporting and drilldown dashboard views, task oriented workflow, improved services in all areas of managing our receiving and fulfillment processes.

COO at i play
"Because we are working within a B2B space, we have to execute to perfection," Lopez says. "We can't afford to miss a beat because professionals depend on the services we provide to get the job done. If we tell you that you can order until midnight with delivery by 10 am the next morning, and you lose a deal because of us, that's not acceptable."

Material Bank
With the new system, we have gained four additional days for shipping out packages. This is a big deal for us operationally and for our bottom line. Our fulfillment process is now much faster and smoother given inventory accuracy at the pick line and real-time replenishment. We can ship orders out in no time.

Inventory Supervisor, Rotech Healthcare Inc.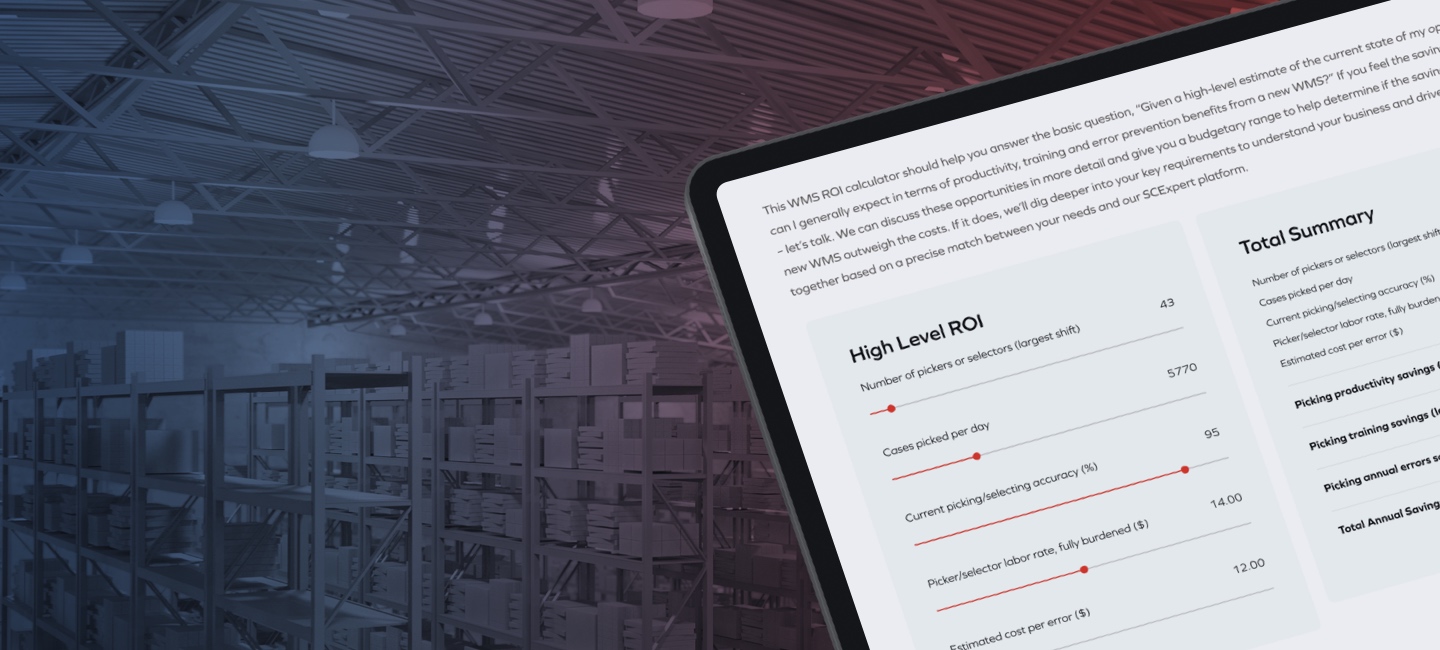 What's your ROI?
This WMS ROI calculator should help you answer the basic question, "Given a high-level estimate of the current state of my operations, what can I generally expect in terms of productivity, training and error prevention benefits from a new WMS?"
Learn More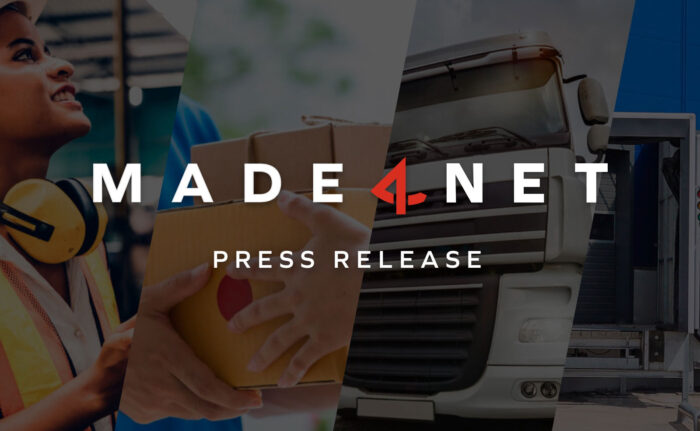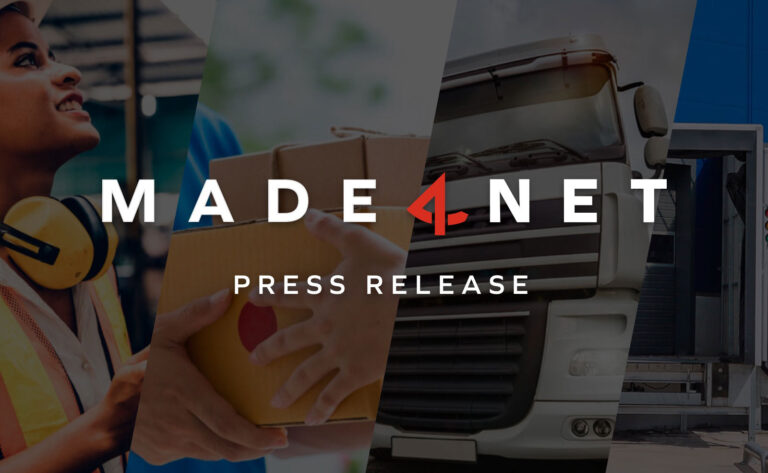 WMS manages reusable oil pipeline assets in 50-acre yard in West Texas to drive operational efficiency Teaneck, NJ – April
Learn More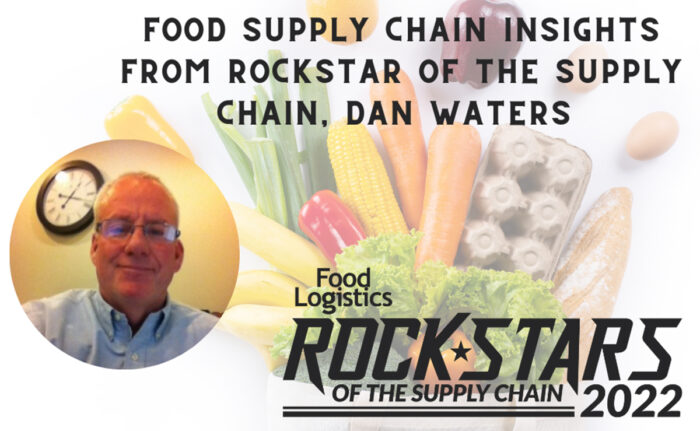 We are so proud of our very own Dan Waters for earning a spot on Food Logistics Magazine's Rock Stars
Learn More
Let's connect.
We look forward to discussing your supply chain's digital transformation.