SCExpert is one of the most advanced and versatile platforms on the market today. Available in the cloud or on-premise, our all-in-one suite of warehouse, transportation, labor and yard management solutions can be individually deployed, modified or combined as needed, depending on your requirements. And, all of our platforms and modules work seamlessly with whatever backend systems you use.
Where other WMS players offer end-to-end solutions in the form of disparate systems cobbled together over time, Made4net delivers an integrated suite of products built on a common technology stack. The net? Made4net makes it considerably easier to turn on incremental warehouses, add solutions like route optimization, proof of delivery, yard management or labor management, or modify our core business rules and workflows to suit new requirements that emerge as your business grows.
Built from the Ground Up for Maximum Speed to Pivot
The SCExpert™ Suite is built ground up from a network of independent services that can be accessed asynchronously though a messaging layer (MSMQ). This approach has resulted in some fundamental capabilities that set our solution apart.
Extensible Data Model – Allowing an easy implementation of varying inventory and document models, and for multiple models to coexist within the same implementation
Extensible Business Logic – Allowing the user to define multi level (Organization, Warehouse, Client, Material group, etc.) policies and affect the flow and logic of processes as well as allowing integrators to easily incorporate customized business logic components.
Feature Rich User Experience – Enabling users to easily configure their owns Views, Searches, Reports, Charts, Visual alerts and gauges as well as the ability to configure a custom organizational portal that can use any internal or external application component.
Role based user access – Allowing control of user access permissions at all levels of the application by group as well as by individual user.
Open Integration Layer – A Service based; configurable transaction definition set allows easy integration to third party applications.
A Rich set of cross-application services – Provides extended application basic capabilities such as – Audits, Alerts, Reporting, Label printing, Event Management, MHE Control and more.
Distributed Execution – Messaging and Service based execution of application transactions and services means an easy way to configure transaction flow, a flexible implementation on varying network topologies, and substantial scalability.
Security and privacy – Permissions can be defined at multiple levels, by roles, groups and users, and with external authentication (LDAP, SAML).
Seamless Integration
Our customers use a range of enterprise systems, including SAP, Dynamics, Netsuite, Sage, Acumatica, and e-commerce solutions such as Magento and Shopify, and we natively and seamlessly communicate with all to provide the proper visibility. We also have prebuilt integrations with AI/ML, AMR, IoT, vision, voice, MHE and mobility solutions. Rest assured, we have your integrations handled. We adapt to your IT environment and your operational needs.
Built In Powerful Configuration and Integration Tools
Screen Generators – Build your own screens with a code free "drag and drop" component editor.
"Skinnable" – an open skin structure allows you to create your own skin (company personalized screen graphical background). A skin can also be assigned to a specific user.
Dashboard Wizards – An easy-to-use Wizard guides you in building your own dashboards driving the required operational KPI's.
Multi-Lingual – Dictionary/Vocabulary based language enables the support of any language including right-to-left and Unicode. Forms automatically resize on the fly to the language translation.
Standard connectors – for various ERP solutions (SAP, Dynamics, Netsuite, Sage and more), Voice Solutions and AMR's (Autonomous Mobile Robotics).
A built in WCS (Warehouse Control System) – manages all aspects of Material Handling Equipment (MHE) such as ASRS, Shuttles, AGV's and more
Utilities and Personalization Tools How can you benefit from the Made4net platform?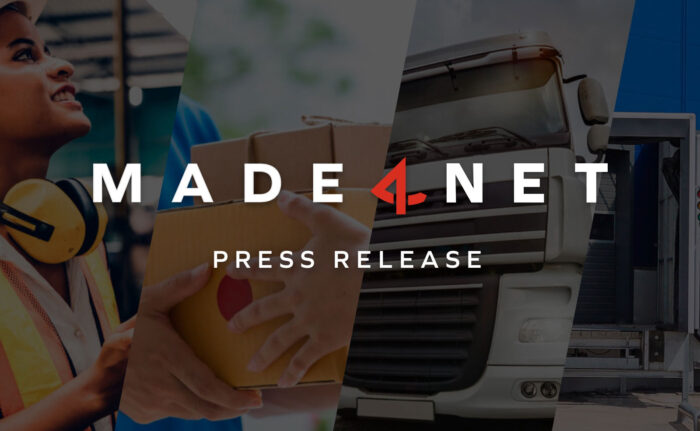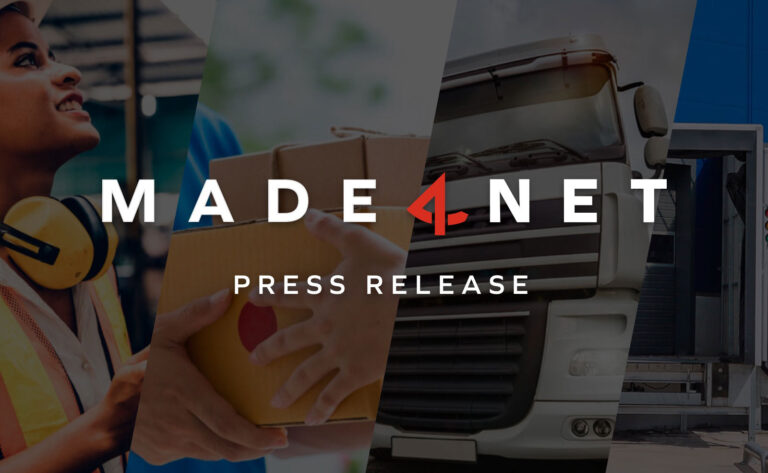 The new release aligns with the company's commitment to deliver supply chain execution software that equips customers to rapidly adapt
Learn More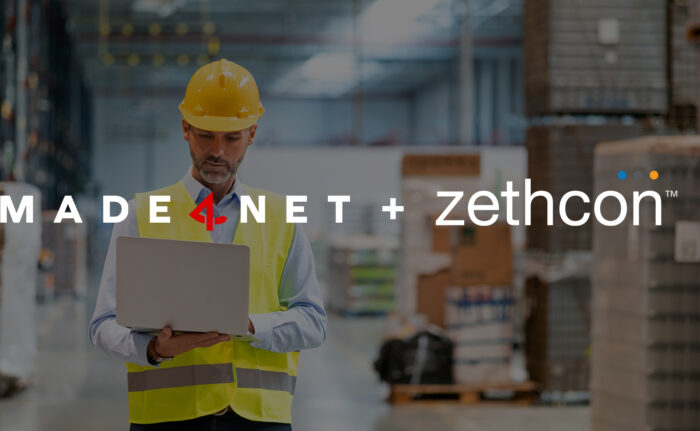 Made4net recently announced that Zethcon, a leading North American WMS software company with a robust cloud-based product platform designed specifically
Learn More